A home spa is a healthful addition to your home. While there's a large up-front cost, your hot tub will pay you back in wellness benefits over time. So, when considering a new hot tub, you'll want to make a smart choice. As you begin your search for a home spa that's perfect for your lifestyle, take look at Caldera® spas. For 40 years, Caldera® has been a leader in quality hot tub construction and innovative design, and dedicated to offering the best in durability and reliability. Thoughtfully engineered components, including high-quality components and insulation, go into each Caldera series to keep spa water warm, clear, and ready for a relaxing soak. Tasteful cabinet design and attractive shell colors wrap the components in a stylish package to match any home decor, from traditional to modern.
Two new additions to the Caldera Utopia® Series for 2018—the Florence™ and the Provence™ — reflect the luxury standards that define the Utopia Series. Each features rich design and technology innovations that will make every soak in your spa more enjoyable and convenient. Let's take a detailed look at both models.
Say Hello to the 2018 Utopia® Florence™
The Utopia Florence is a 7' x 7' luxury spa that holds up to 6 adults. Perfect for a quick 20-minute soak and for entertaining friends and family, its luxury design cues, features, and options include:
46 jets for therapeutic, deep-tissue massage and relaxation.

Powerful jets work

major muscle groups

, from your upper back all the way down to your calves, ankles, and feet.

The Atlas® Neck Massage System.

A contoured pillow cradles your head while specialized jets work above the water line to massage your neck and shoulders

.
A textured Foot Ridge®.

To assure you get the most out of the powerful jets, Caldera has designed a foot ridge for better traction and to help you enjoy the full benefits of the spa jets at the maximum setting.

Avante™ cabinetry combines enduring beauty with all-climate durability

. The long-fiber polymer cabinet stands up to all climates and harsh weather conditions to resist rotting. Color options are slate, brownstone, and sand.

Insulation helps keep spa warmer for a longer period of time.

Energy efficient FiberCor

™

keeps the heat in and lowers energy costs.

Gorgeous shell colors.

Six shell color options match the cabinet and allow you to tailor the Florence to your home design or personal style preferences.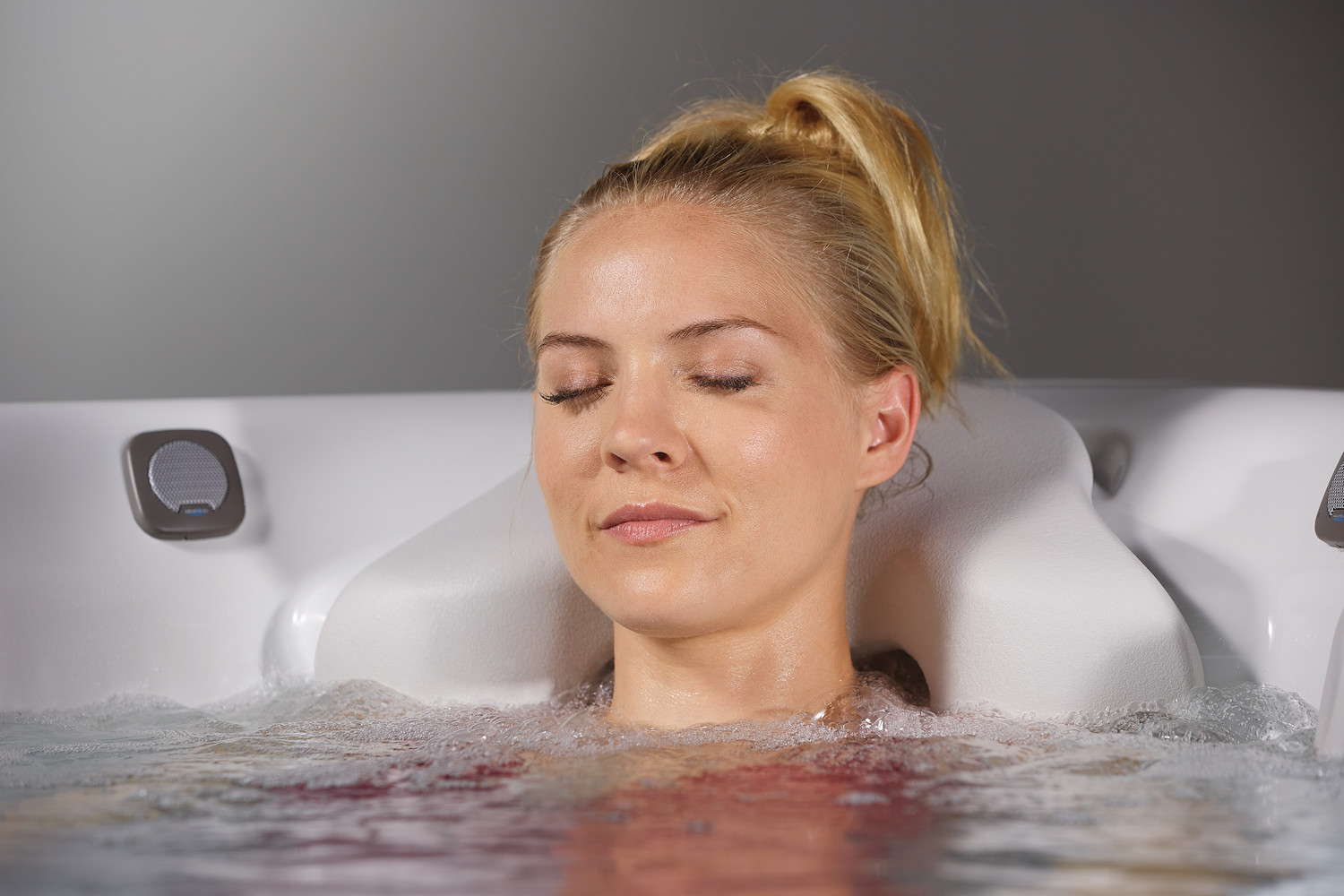 The Florence is great for a family of four and still has enough room left over for visiting friends and relatives. It also fits comfortably on average-size decks and patios. The Florence is a durable and reliable spa that can be enjoyed years into the future.
Introducing the Utopia® Provence™
The second new addition to the Utopia Series is the Provence™, a dual-lounge spa that's perfect for couples. Small enough to fit into a compact space, the 6' 6" x 7' Provence still comfortably accommodates four adults and maintains the luxury standards expected from Caldera:
43 powerful hydrotherapy jets to massage from the shoulders down.

The Provence provides its owners with the

great benefits of hydrotherapy

.

The Atlas® Neck Massage System.

The hydrotherapy extends beyond the water line with a contoured pillow that cradles your head and specialized jets that massage your neck and shoulders

.
'His and her' dual loungers.

Side-by-side loungers are perfect for

long conversations with the one you love

. Stretch out during soaks

and enjoy the benefits

of your spa together.  
The cozy Provence is a perfect choice for smaller urban patios or suburban backyards where space is limited. It's also a great option for athletes who want to benefit from the extra jets before or after a workout.
Control Panel Enrichment Ups the Game on Convenience
The entire Utopia luxury series receives a control upgrade in 2018 to enhance the convenience of using your hot tub. Better looking, more intuitive, and more accessible controls are here in the form of a sharp-looking waterproof touchscreen that features:
Beautiful, high-resolution 4.3" color LCD display.

The large, easy-to-read color display shows

the spa temperature

on the home screen and allows you to control pumps, sound, and lighting to create the perfect hot tub experience.

A built-in light sensor for automatic backlight dimming.

Readability is enhanced by lighting that's bright enough to make the text easier to read in the sunlight but that dims for a less distracting experience in the evening.

Single-touch activation of jets, lights, and music.

Features can be turned on and off as desired during a long hot soak.

A memory function allows users to save personalized spa settings.

With a tap of your finger you can save and later recall your hot tub preferred settings.

A 180° rotating screen.

The ultimate in hot tub luxury is being able to adjust the settings without ever having to leave the spa.
Caldera also offers the Connextion® remote monitoring system, which alerts you and your dealer to your spa's performance, wirelessly. It's great for hot tub owners who travel frequently.  
The most therapeutic home hot tub experience is defined by thoughtful design, high-quality engineering, and convenience. Caldera luxury spa owners already know that the magic is in the details. Now it's your turn to discover the excellence. First-time hot tub buyers and current spa owners seeking the ultimate experience should look at the new Utopia models and at the rest of the Caldera line-up.
Read Next & Related Content: